Art Nouveau
International Mosaic Exhibition 2010
.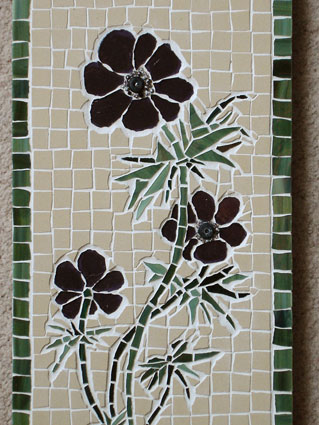 Flowers
After a holiday in Barcelona, I returned home determined to learn more about mosaics, as they feature so much in the fabric of the city.
While looking through a Decorative Art book on Art Nouveau, I noticed that flowers appear many times in work of that period, and as I work with flowers in my business, it seemed a good idea to include some in my mosaic.
---
.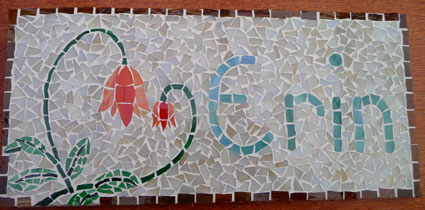 Erin
Maxine Hough
My daughters name "Erin" was an obvious choice of design; as like Art Nouveau she fills my life with colour, beauty, love and flowers.
---
.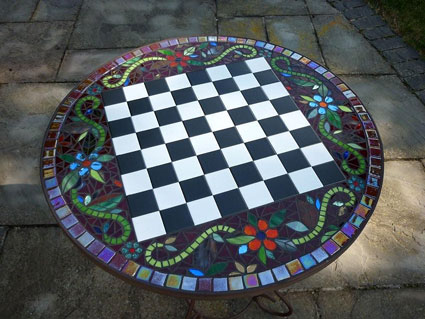 Art Nouveau Table
Debbie Howard
A contemporary gaming/cafe table with a modern take on the floral and plant-inspired motifs popular during the Art Nouveau period. Set in a rich maroon background, a prominent colour in designs of the time. Wrought iron, stained glass and ceramic tile. Handcrafted in Oxfordshire. The table is weatherproof with occasional upkeep of the paintwork.
Contact Details: debbie@fyfield.uk.net