Art Nouveau
International Mosaic Exhibition 2010
.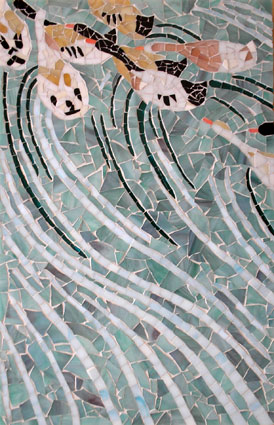 Le Voyage
Viki Russell
Wishing to show a different side to art nouveau, my inspiration for this piece came from a Japanese take on the movement. I love the way the ducks appear to be on a journey somewhere, struggling against the tide and leaving ripples of water in their wake.
---
.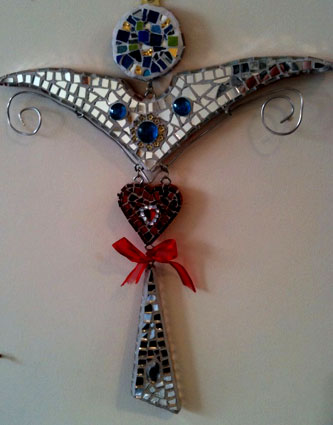 Iris
Fran Sibthrope
The lily was one of the popular flowerrs used in art nouveau. My lily design is simple yet striking and could be replicated into jewellery - necklace/broach.
Contact details: fran@sibt.fsnet.co.uk
---
.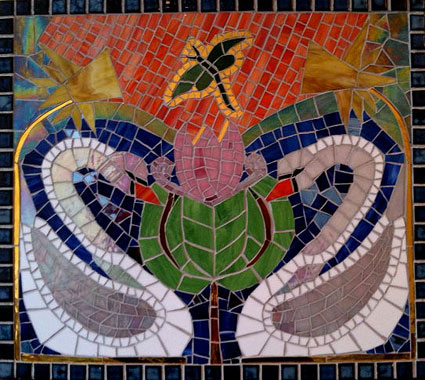 I've Found You
Karen Culkin
'I've Found You'I have found inspiration in the birds and flowers found on Art Nouveau vases and jewellery, in particular the lovely fluid lines created by the artists.