Art Nouveau
International Mosaic Exhibition 2010
.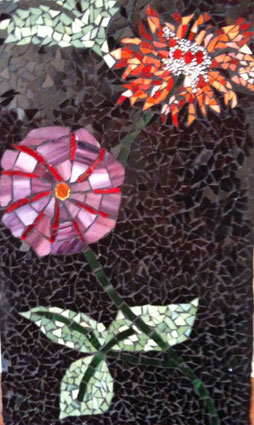 Spring Flowers
Janette Black
Flowers have played a central part in many Art Nouveau desigs and have a timeless and universal appeal. Images of them have been used throughout history and up to the present day in all forms of decoration. The inspiration for my mosaic was to use bright coloured materials for the flowers with a dark background which lends itself perfectly to the Art Nouveau style. Although the Art Nouveau period finished some 100 years ago it remains a very popular art form today and has never really been out of fashion.
---
.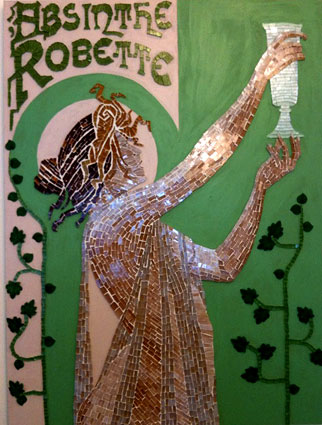 Absinthe
Beth Bramble
I am interested in old advertsing posters and was inspired by the writing style, colour and design of the 1896 Robette Absinthe poster by Privat Livemont.
---
Polly Brown
These pieces have been inspired by the Italian landscape and castle wall formations. I have also been captivated by the works of Klimt, especially his "Poppy Field" and "Life and Death"