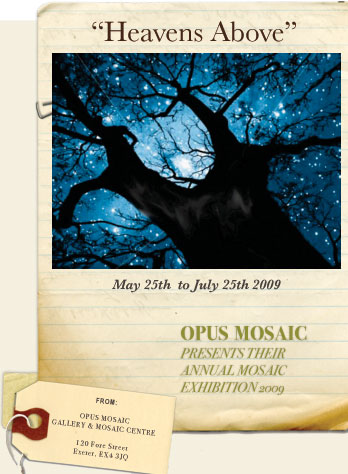 Welcome to our 2009 Mosaic Exhibition
What does "Heavens Above" mean to you?
We would like you to create a mosaic inspired by this theme.
It could be planets, stars or anything connected with space.
Or it could be Astrological, Religious or even just beautiful cloud formations
Let your Imagination run free.
Click here for an online view of the exhibition by artist
As part of our 2009 Mosaic Exhibition we are supporting the International Year of Astronomy